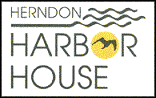 HHH I Resident Portal
HHH II Resident Portal
Herndon Harbor House is conveniently located in the town of Herndon, where seniors with moderate incomes may pursue their active lifestyles. Our goal is to create a residential community that enhances the quality of life for senior citizens.
Herndon Harbor House has been designed with amenities and services which support independent living while offering peace of mind. We are committed to providing housing that meets the needs of all of our residents. We feature a monthly activities program, an active residents association, and transportation to grocery stores and malls. We are located close to various stores, restaurants, and professional services.
There is a Fairfax County Adult Day Health Care Center on-site and a 13,000 square-foot senior center located on the property. The popular Northern Virginia Regional Park Authority bike path is located nearby and provides access to Herndon Community Center, the Herndon Centennial Golf Course, and many other locations.
Each building features attractively designed and spacious common areas for entertaining and socializing. Another feature in each building is a beautiful grand staircase, viewable on the right. More information about our individual units and the overall community can be seen below.
To find out about prices, income restrictions, and rules and regulations related to this property, please contact the property directly.
Apartment Amenities
Attractive All-Electric Kitchens with Microwave Oven
Wall-to-Wall Carpeting; Decorator Mini Blinds
Individually-Controlled Heating and Air Conditioning
Draft Resistant, Double-Glazed Windows
Wired for Optional Cable TV
Step-in Showers
Grab Bars in the Bathroom
Deadbolt Locks and Peepholes
Optional Personal Emergency Response System
Community Amenities
Cable Television
Controlled Building Access
Courtyard
Elevators
Handrails
Laundry Room
Recreation Room
Transportation Provided
Pet Policy
Wheelchair Accessible Passageways throughout Each Building.
Attractively Enclosed with Wrought-Iron Fencing.
Contact Us
Phone: 703-904-9444
To learn more about our community, including pricing, income restrictions, and rules & regulations, use this form to contact us directly: