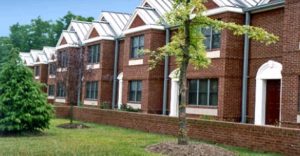 Barros Circle Resident Portal
Bryson Resident Portal
Castellani Resident Portal
Discovery Square Resident Portal
Faircrest Resident Portal
Fox Mill Resident Portal
Madison Ridge Resident Portal
ParcReston Resident Portal
Reston Town Center Resident Portal
Quantum Real Estate Management, LLC AMO® currently manages units at Bryson at Woodland Park, ParcReston, Madison Ridge, Stonegate at Faircrest, Faircrest, Discovery Square, and Fox Mill at its Reston Westglade Office. These residences fall under the Fairfax County Rental Program (FCRP), a local rental housing program developed and managed by the Department of Housing and Community Development (HCD) for the Fairfax County Redevelopment and Housing Authority (FCRHA). The FCRP is designed to provide affordable rental housing in the county for low and moderate-income families. Applicants must qualify for the Fairfax County Rental Program and qualifications must be verified on an annual basis.
The Fairfax County Rental Program (FCRP) includes all rental property owned by the Fairfax County Redevelopment and Housing Authority (FCRHA) and developed with funds other than Public Housing funds. This program includes housing for families, single persons, seniors, and supportive housing for special populations.
The FCRP serves a range of households with incomes from the low teens to moderate incomes, depending on program component. Except for Housing Choice Voucher assisted units, all units have a minimum rent requirement and thus a minimum income for eligibility. The FCRP generally serves working households with incomes which are higher than those households in the Public Housing and Housing Choice Voucher programs.
Additionally, Quantum manages units under the HUD Rental Assistance Demonstration (RAD) program at Reston Town Center, Barros Circle, The Green, and Shadowood. Quantum also manages units participating in the IRS Low Income Housing Tax Credit Program at The Green and Castellani Meadows.
Currently, all property waiting lists are closed.



Contact Us
Phone: (571) 313-1275
To learn more about our community, including pricing, income restrictions, and rules & regulations, use this form to contact us directly: