GSH Pre-Application (.pdf)
Resident Portal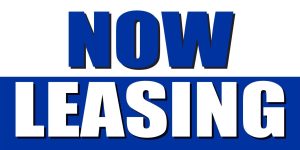 Quantum is pleased to be working with Good Shepherd Housing by managing its owned and leased apartments under their ABC and HTP programs. Good Shepherd Housing helps low-income families and individuals by providing affordable, stable housing and individualized case management that will help them address structural barriers to long-term housing like poor credit histories, itinerant rental histories, little or no savings, and low incomes.
GSH's ABC Program offers market-rate or slightly below market-rate rental units. The ABC Program is designed to assist individuals and families who are struggling to obtain housing for a variety of reasons. The primary goal of the ABC & HTP Program is housing stability for homeless or at-risk individuals and families. The ABC Program not only provides housing, but it also provides budget and credit counseling along with other supportive services with the assistance from a Community Case Manager (CCM).
To find out about rent prices, income restrictions, and rules and regulations related to Good Shepherd Housing Scattered Sites, please contact the rental office directly.
Contact Us
Phone: 571-347-7600
To learn more about our community, including pricing, income restrictions, and rules & regulations, use this form to contact us directly: