The National Affordable Housing Management Association (NAHMA) Educational Foundation, a non-profit organization, provides a scholarship grant each year. The purpose of the scholarship is to provide educational opportunities to residents of NAHMA communities. The nominees must be a resident in good standing at an AHMA/NAHMA affiliated apartment community and either be a high school senior with a minimum GPA of 2.5, a general equivalency diploma holder, or a matriculated student with a minimum GPA of 2.3 at an accredited college or trade/technical school.
This year, the $3500 NAHMA Scholarship and $1600 George Spreitzer Scholarship Boost, was awarded to three Quantum recipients:
Damani Maddox currently has a 3.74 HS GPA and will be attending Stevenson University as a freshman, majoring in nursing.
Damante' Maddox currently has 2.97 GPA and is a senior at Bowie State University, with a major in Computer Science/ Cyber Security.
Joshua Puyat currently has a 3.02 GPA and is a sophomore at Northern Virginia Community College, majoring in Cyber Security.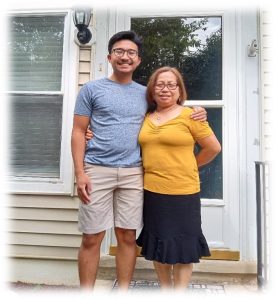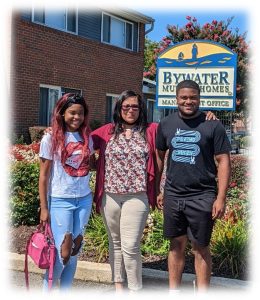 "We are so proud of ourselves!" were the only words siblings Damante' and Damani could let out through their beaming smiles. Joshua expressed his gratitude for the privilege of being chosen – "It means a lot to me coming from a low-income, single parent, family. I believe people should donate to the NAHMA Educational Foundation because it gives many students like me the opportunity to achieve their dreams, and I will forever be grateful."
Special thank you to our staff and residents for nominating, and voting for, all of the student nominees, as well as to NAHMA for their generosity and continuing to make meaningful impacts.