On Thursday, September 9, 2021, Governor Northam visited Colchester Towne Condominiums to learn more about the impacts of urban community forestry.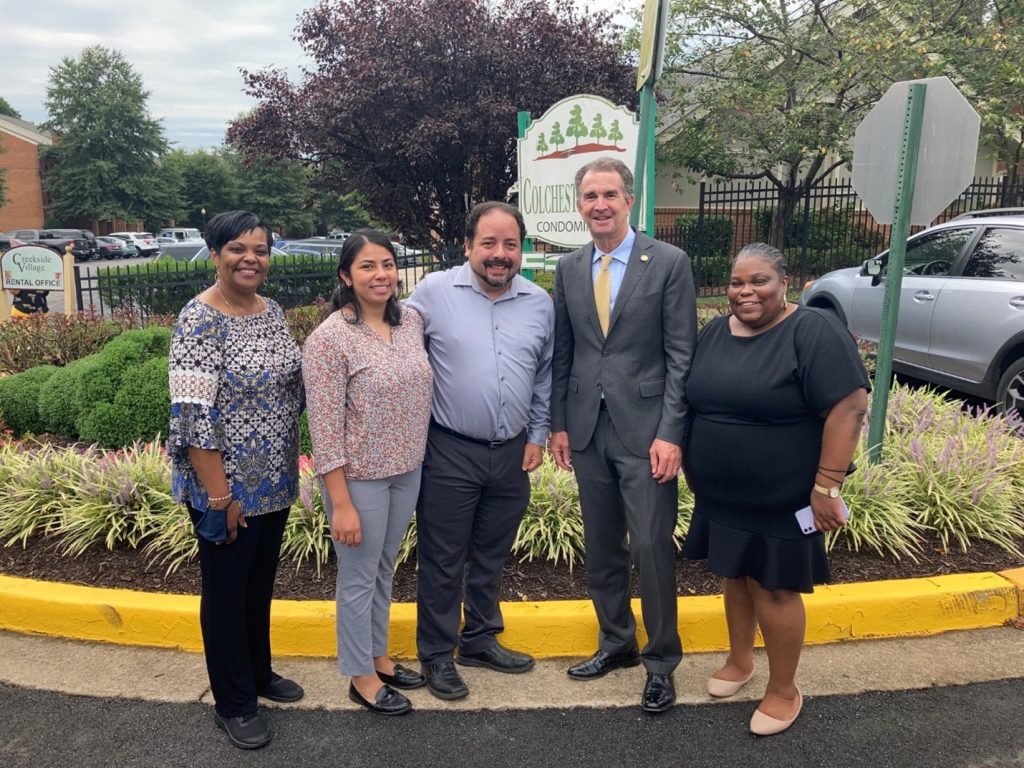 During the Governor's morning walk-through, he spoke with Quantum Real Estate's Regional Property Manager Juan Pablo Rodriguez and Property Manager Timisha Harrell about the benefits of tree planting, such as greater climate resiliency, plus their influence on the greater public health and wellbeing across all ages.
Governor Northam was very impressed with the community upkeep, as well as their focus on sustaining the planet and building greater community cohesion through community tree planting.
A special thank you to Renee Grebe with Northern Virginia Conservation Advocate and Jim McGlone with Virginia Department of Forestry's NOVA Urban Forest Conservationist for inviting us to this event!
To learn more about the planting, maintenance, care, and protection of tree populations in urban communities, visit www.americanforests.org/blog/what-is-urban-forestry-a-quick-101.