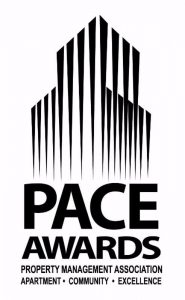 The Property Management Association recognized the best communities in the industry at the 9th Annual Apartment Community Excellence(PACE) Awards Ceremony, held October 17, 2019, at the Bethesda North Marriott Hotel.
Ten Quantum-managed communities were recognized, continuing Quantum's dedication to excellence through professionally managing communities with expertise, knowledge, and passion, making our communities physically and fiscally secure, and enriching the lives of our residents.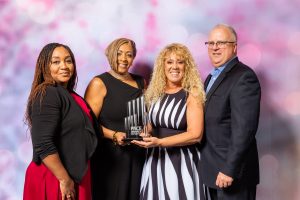 Covenant Village Apartments (Germantown, MD)
Senior MD Winner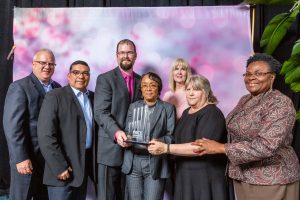 Marywood Apartments (Manassas, VA)
Senior VA Winner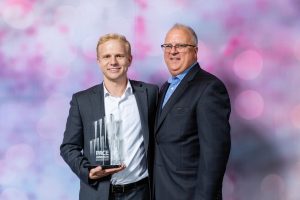 Vida Brightwood Senior Residences (Washington, DC)
Affordable DC Winner
Mrs. Philippines Home for Senior Citizens (Oxon Hill, MD)
Distinguished Senior Community
Elmwood House (Arlington, VA)
Distinguished Senior Community
Emerson House (Bladensburg, MD)
Distinguished Senior Community
Morris Glen Apartments (Alexandria, VA)
Distinguished Senior Community
Evergreen House (Annandale, VA)
Distinguished Senior Community
Gum Springs Glen Apartments (Alexandria, VA)
Distinguished Senior Community
The Property Management Association's Apartment Community Excellence Awards recognize excellence in the management of multifamily residential properties.
PMA established criteria that only honor truly exceptional properties. Esteemed property management professionals serve as judges. They have the knowledge and experience to look past veneers to truly evaluate a property's ability to deliver superior living experiences. The criteria judges use to evaluate communities include, but not limited to, the following:
Landscaping/Grounds/Curb Appeal
Reception Area/Leasing Center
Building Interior; Building Health and Safety
Common Areas and Amenities
Resident Services
Resident Events and Activities
Marketing Outreach
Community Service and
Resident Retention
Awards are given in four categories to help assure apples-to-apples comparisons. The award categories are
Market rate
Lease-up (properties less than a year old)
Affordable (Any tax credit/government assisted program)
Senior (55+ communities that are 75% senior, including those that are affordable)
Within the four categories, properties compete against those with comparable rents in the same state.